Journey The Bruce Peninsula
Past & Present


Three routes from the southern Bruce Peninsula to Tobermory and interesting stories about the places you are passing through.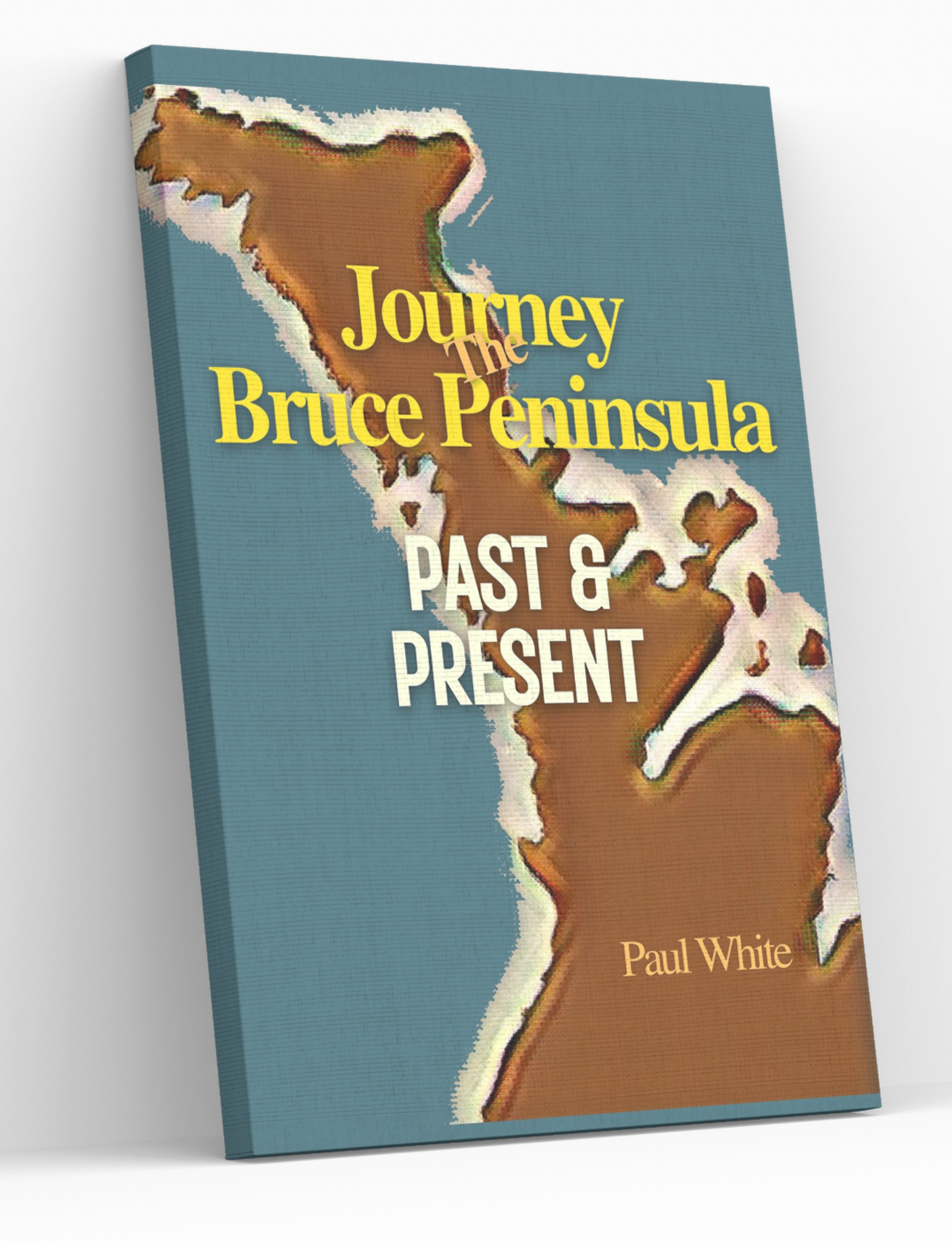 PURCHASE your copy Now Here!




FREE SHIPPING
anywhere in CANADA!
$34.95

Read the Historical Background of the places along the routes that make the Bruce Peninsula such a unique place to visit.

Details:
Enjoy modern and archival pictures.
Stories about the places that you will visit along each route.
97 pages
book size: 8" x 11"
Maps showing the 3 routes up the Bruce Peninsula.
2 ways to own this book; as a soft cover book or an ebook in PDF form to read on a phone, tablet or computer.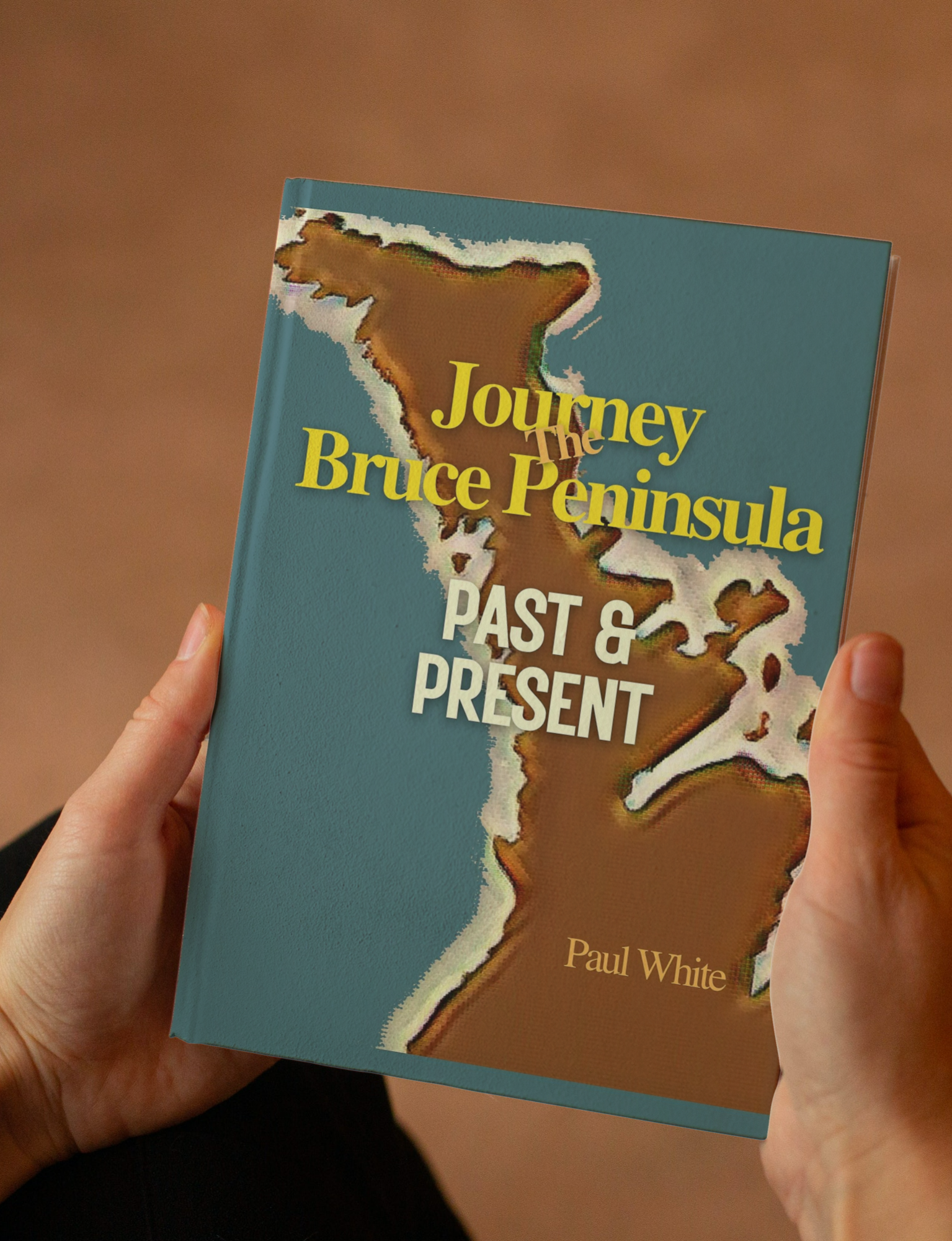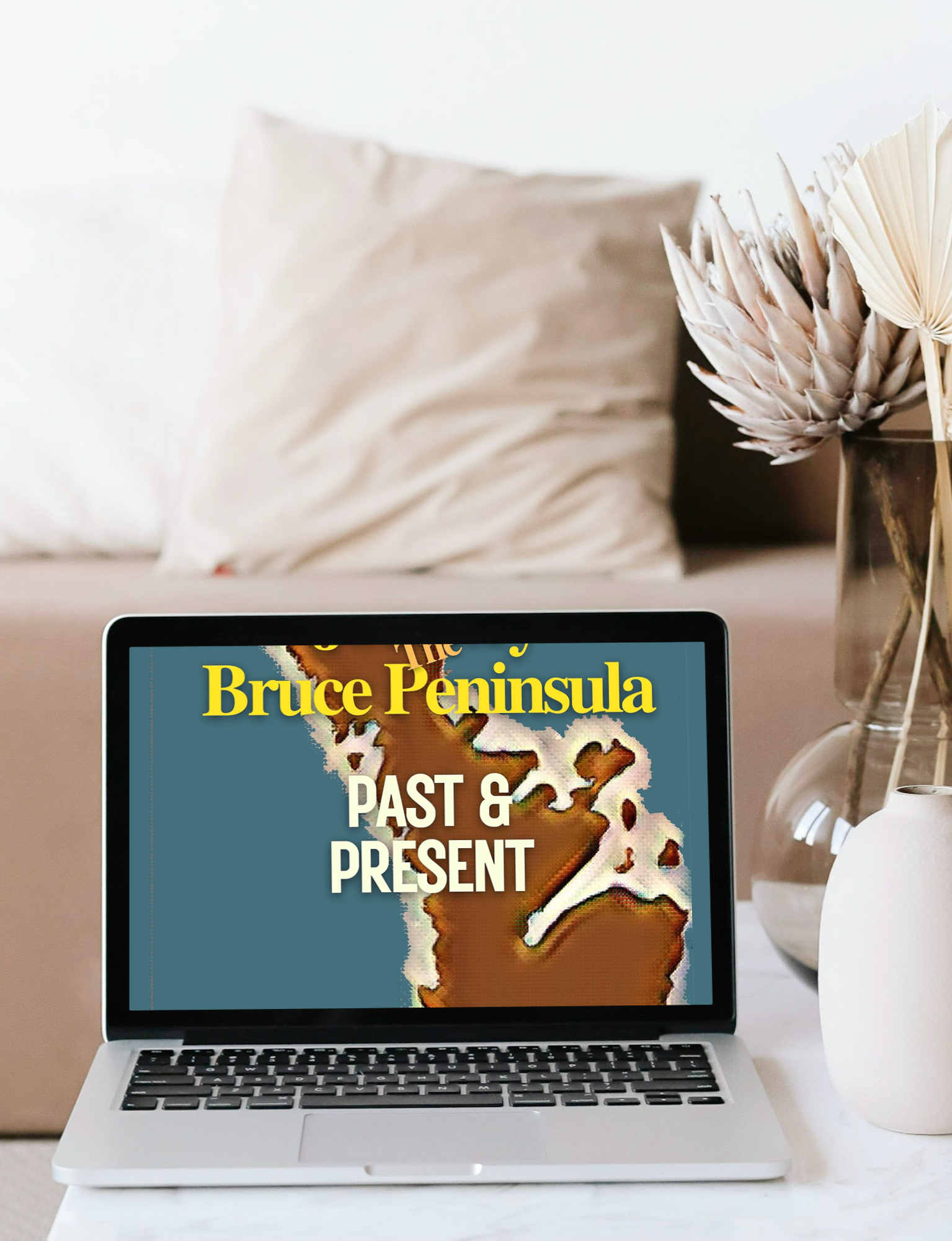 2 Ways To Enjoy This Book

1. Hold this book in your hands to read it
2. Or, read it as an ebook on your phone, tablet, or computer.
Your Choice!
Buy Soft Cover Physical Book Here

FREE shipping anywhere in Canada. For shipping outside Canada please contact us here.

For Your Convenience and Security We Offer 3 Ways To Pay:
(shopPay is Shopify's payment system and GPay is Googles payment system. Like Paypal they are secure payment systems allowing you to choose to pay with a credit card or a Visa Debit which comes directly out of your bank account if you have that setup with your bank.)


Test Your Knowledge of the Beautiful Bruce Peninsula!
What famous Canadian artist camped on the Bruce Peninsula in the 1840s?
What Bruce Peninsula community's name means "Blood of Mary"?
What Bruce Peninsula community used a hole in a tree to communicate with the rest of the world?
What four-letter word would get your mouth washed with soap for saying it in Wiarton?
Where are you if you are visiting the Ouendiagui?


There is much to enjoy and learn

Journey The Bruce Peninsula Past & Present!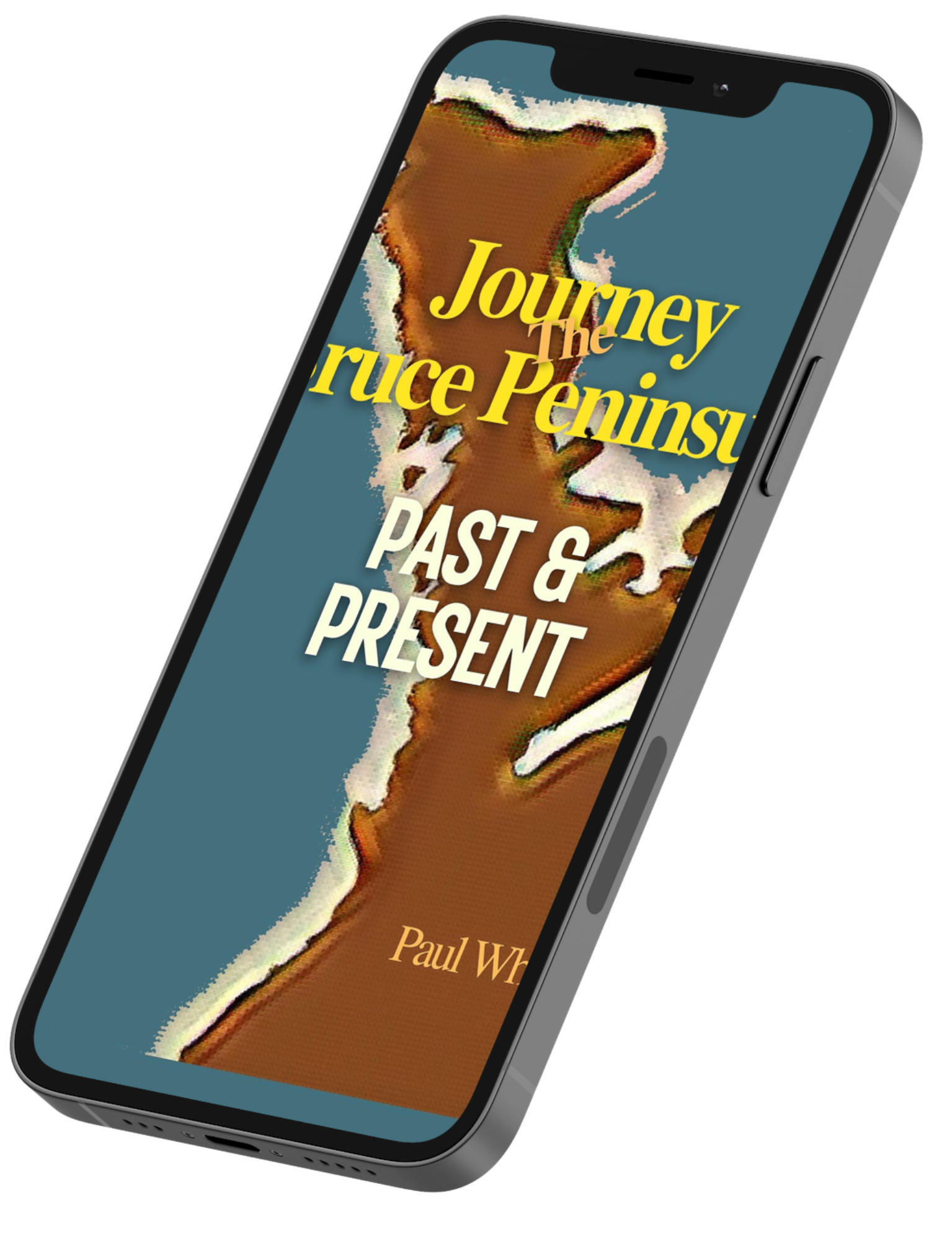 Whichever way you choose to read it I hope you enjoy it as much


as I did writing it.


Journey The Bruce Peninsula Past & Present 


Thank You!